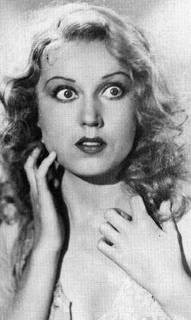 The original Scream Queen died on Sunday; Fay Wray.
Best known as Ann in the classic horror film, "King Kong", Fay became an icon though she never quite matched the notoriety she got in that film in other cinema ventures.
In the 70's and 80's new generations were introduced to Ms. Wray by way of some key mentions and references in the camp classic, "The Rocky Horror Picture Show".
Ms Wray was 96 when she died.
And now beauty is dead as well as the beast
.